"The Best Things In Life Are Cozy"
This is the blanket that will give you the hug you need after a long stressful day. Share a hug with someone you love and send them a customized or ready made chunky knit blanket.
Send A Hug
SMALL SIZE CHUNKY KNIT BLANKETS
MEDIUM SIZE CHUNKY KNIT BLANKETS
LARGE SIZE CHUNKY KNIT BLANKETS
Review - Diane O.

Hi Amanda, I just want to tell you that your work on my blanket is incredible!!!! It's everything and more!!!! You are really wonderful at what you do!

Review - Angela B.

HI Amanda, It's Angela. I just received an early gift of a blanket. It is so awesome and a perfect gift after such a stressful day at work. I am cozy and snuggled and warm and finally relaxing. Thank you so much!!!

Review - Anonymous

Everytime I talk to my mom she raves about the blanket...she says it's like a warm hug. :)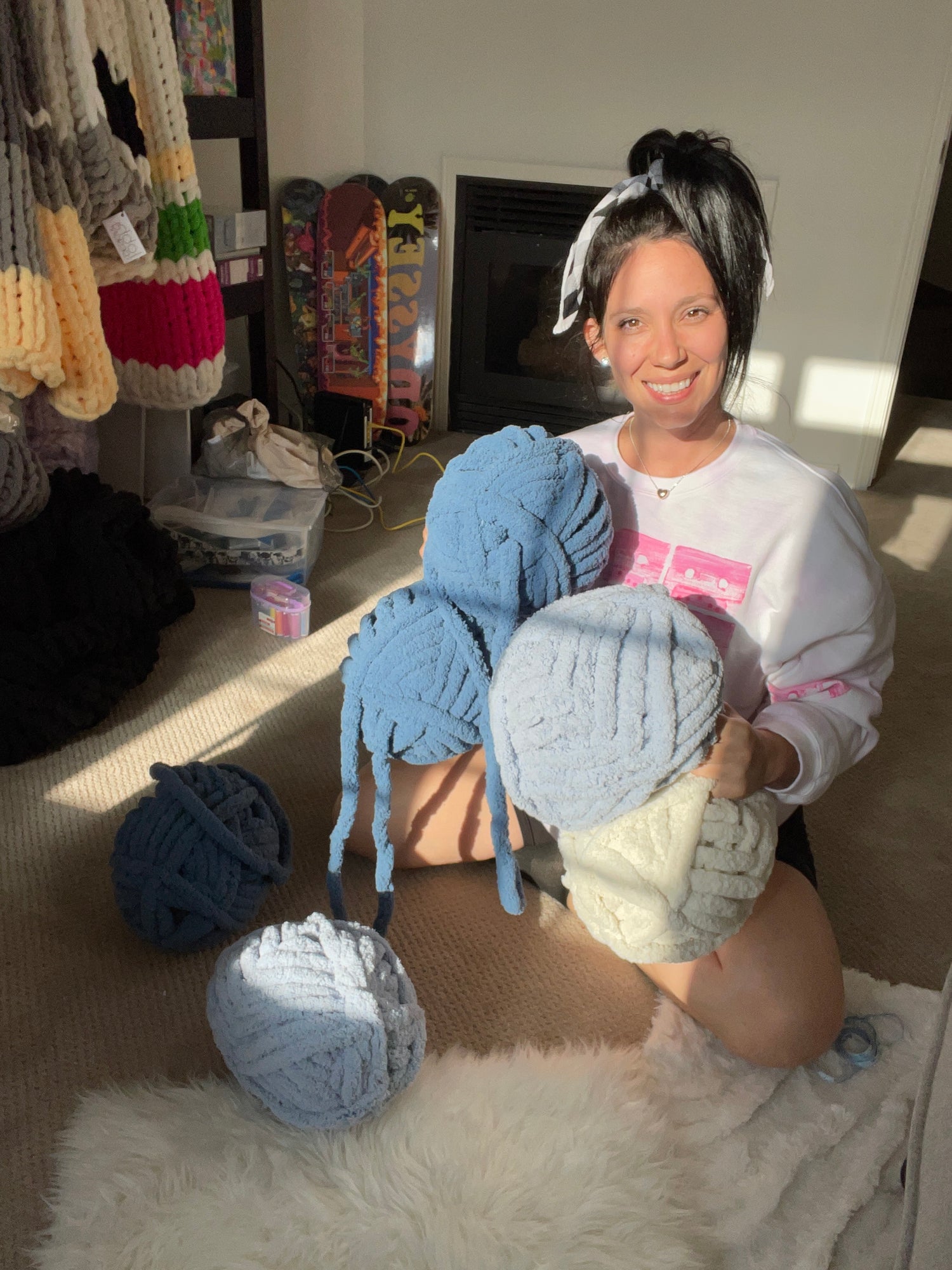 Meet The Maker!
Hi! My name is Amanda, I started making these blankets in 2017. I LOVE making blankets and spreading comfort and coziness all around the world! Thank you for this opportunity, these blankets have brought me so much happiness and I hope they bring you as much comfort and happiness in return.
If you have any questions or if you're interested in carrying my blankets in your store, wholesale is available! Let's connect! :)
Get In Touch!